toran
Directory: DW Community || Colors Site || Trading Log || Art Shop || Recycled Art
Trade Pile || Mass Decks || Mastered Decks
Coding: replica @ LJ
PoG draft

All trades go here! o/
★ PLAYER;

Player: Lila
Join Date: 8 March 2014
Card Count: 4454 {count: 5/30}
★ FRIENDS;



If you want to be trade buddies with me, just ask and I'll add you!
★ CURRENT LEVEL; » Bronze













★ MASTERED; » Eighty-seven


























































CUTE GROUP MASTERY BADGES MADE BY VETH







★ COLLECTING DECKS;
RUIN MODE ; Raine ✩ 20
ADHERENT ; One ✩ 05
BIBLIOPHILE ; Takakage ✩ 06












★ TRIPLE DECKS;
Exsphere ; Kendama ; Klutz ✩ 14 ; 20 ; 08

















































★ FUTURE DECKS;
Portfolio Decks























































































Pending: \o/
Top Priority
These are the same priority as the portfolio decks above!



Gankutsuou: marseille, rescue, rosebleue











































Pending: Nothing!
High Priority



Scrapped Princess: axe, bigbear, blackhawks, chant, dknight, scrapped
Shin Sekai Yori: All under Portfolio Decks

































































































Pending: junkshop12
Medium Priority


K-ON!: costumes, guitar, responsible










































































































































Pending: seagull15, udon02
Low Priority


Simoun: arcusprima, chorrubor, dauntless, dependable, domineering, dux, eligible, lovelorn, maintenance, reckless, regina, rimaajon, talented, tempus











































































































































































Pending: Nothing!
Pending Mastery
Decks I have all the cards for but aren't officially mastered yet.



★ POSSIBLE FUTURE DECKS;



























































Pending: Nothing!
★ KEEPING;















☆
Suikoden specials
☆






Also looking for clergy19, hats14, polearms16, and any other Suikoden specials I missed.
★ TRADING DECKS;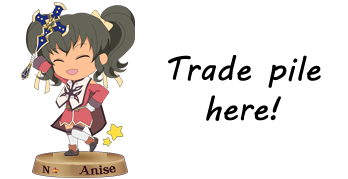 ★ HELD & PENDING
Pending Trades
--
Pending Slot Trades
--
Held


★ TRADE WITH ME;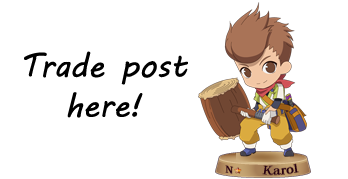 ★ EVERYTHING ELSE;
SKETCHPADS + CRAYONS
GAME PRIZES
SIGNATURES

Current Sketchpads


x7 complete
(08/20)



x21 x19 x31 x19 x31 x20 x32 x30
Turned in: Eighty-eight-ish sketchpads




Valid

Invalid

If you'd like to trade signatures, just ask! I'll grab more!



x1
All trades go here! o/